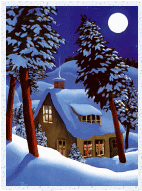 They say it takes a community to change the world. Together, a diverse community - many of whom are clients, supporters, and friends - successfully changed policy and made the world just a little better this past year.

What does success look like?

In November, 4,622,626 Californians voted for Proposition 19 to legalize marijuana. In August, the Fair Sentencing Act of 2010 reduced the federal sentencing disparity between crack and powder cocaine. Recently, the International Federation of the Red Cross and Red Crescent Societies formally endorsed Harm Reduction.

What does this community look like?

While hardly universal, the list below offers a graphic illustration of the organizations that came together to achieve these advances in the laws and policies that govern substance use in this country and worldwide. This community crosses racial and cultural barriers. It includes groups representing those most affected (prisoners, patients, police, and parents) and those wishing to correct this injustice.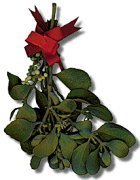 A Better Way Foundation, Connecticut - Addict In The Family - Advocate 4 Justice -

Alternet

- American Medical Marijuana Association -

Americans for Safe Access

- Arkansas NORML - BC Marijuana Party - Bloc Pot - Campaign for the Restoration and Regulation of Hemp -

Canadian Cannabis Coalition

- Canadian Foundation for Drug Policy - Canadian Marijuana Party - Canadian Media Awareness Project - Canadians for Safe Access -

Canadian Students for Sensible Drug Policy

- Cannabis As Living Medicine -

Cannabis Consumers Campaign

- CannabisFacts-ca - Cannabis Link - Cannabisnews-com - Cannabis - Charleston NORML - Cheryl Miller Memorial Project - Christians for Cannabis - Coalition For Medical Marijuana -

Common Sense For Drug Policy

- Criminal Justice Policy Foundation - Cultural Baggage - Doctor Tom - Dorothy Gaines, x-POWD - Drug Crazy -

Drug Policy Alliance

- Drug Policy Central - Drug Policy Forum of Australia - Drug Policy Forum of California - Drug Policy Forum of Florida -

Drug Policy Forum of Hawaii

- Drug Policy Forum of Illinois - Drug Policy Forum of Michigan - Drug Policy Forum of North American User Activists - Drug Policy Forum of Oregon -

Drug Policy Forum of Texas

- Drug Policy Forum of Wisconsin -

Drug Truth Network

- Drug War Distortions -

Drug War Facts

- Drug War Prisoners - Drug War Rant -

DrugSense

- DrugSense Bot - Educators For Sensible Drug Policy - Efficacy - Electronic Frontier Foundation - Flex Your Rights: Just Say No to Police Searches -

Harm Reduction Coalition

- The Hemp and Cannabis Foundation - Hemp Industries of Kansas - HempRock - Henry County NORML - Human Rights and the Drug War - IDEAS-Canada - Illinois NORML -

International Centre for Science in Drug Policy

- Interfaith Drug Policy Initiative - Is My Medicine Legal YET? - Journey for Justice - Kentucky NORML - Kubby Files -

Law Enforcement Against Prohibition

- Macomb NORML - Madison NORML - Managing Pain -

Marijuana Policy Project

- Matthew Elrod's Homepage - Medical Marijuana ProCon -

Media Awareness Project

- Mercy Centers-Medical Cannabis Resource Center - Michigan NORML - Mothers Against Misuse and Abuse -

Multidisciplinary Association for Psychedelic Studies

- Multiple Sclerosis Patients Union - NarcoTerror-org - National Advocates For Pregnant Women -

National Organization for the Reform of Marijuana Laws

- National Alliance Of Methadone Advocates - New York NORML - NORML New Zealand - North Carolina Cannabis Patients Network - The November Coalition -

Oaksterdam University

- Oakland County NORML - Old PDXNORML Archive -

Open the Can

- Oregon NORML - Pain Relief Network - Partnership for Drug-policy Facts and Alternatives - Patients out of Time - Peter McWilliams Homepage - Rainbow Farm Campground -

Razor Wire

- ReconsiDer - Reefer Madness Museum - Rhode Island Patient Advocacy Coalition - Safe Access Now - Schaffer Library of Drug Policy -

Seattle Hempfest

- Stop the Drug War -

Students for Sensible Drug Policy

- Syringe Access Resources Online - The Australian Injecting & Illicit Drug Users' League - The Medical Marijuana Mission - Think For Yourself - Unitarian Universalists for Drug Policy Reform - Vancouver Island Compassion Society - Virginians Against Drug Violence -

West Coast Leaf

- Wisconsin NORML -

Yes on Prop 19


DrugSense/MAP is proud to have served this community for more than 15 years. Working quietly behind the scenes, what youíll mostly notice about us is the product of our work: websites, news articles, databases, e-mail discussion lists, RSS feeds, blogs, and the depth and breadth found in each one No doubt, each group has utilized at least one of these services during the past year. Through these vehicles, messages get to the media, coalitions are built, and a cohesive force Ė a community - is built to press for change, counter a large, well-funded opposition and Ö succeed.

But success comes at a price. The product of this work has costs called bandwidth, server space, hosting accounts, and the other accoutrements of both an ISP and a library, along with the manpower to supports them and keeps them running.

You can ensure that our community continues to grow and thrive by keeping these vital services available through the coming years. Please make a generous donation TODAY.

Donating is quick, easy, and secure. Just visit http://www.drugsense.org/donate.

And donít forget that DrugSense is a 501(c)(3) non-profit educational organization. While funding a great cause, your contribution is also tax deductible.

You can also make your check or money order payable to DrugSense and mail it to:


14252 Culver Dr #328
Irvine, CA 92604-0326
Or you can donate toll free by calling 1-800-266-5759.
Remember, itís not what you do or I do, itís what we do as a community that changes policy and changes the world.
Happy Holidays


Mark Greer
Executive Director